Eating Healthy on a Budget
Often, the two biggest concerns people have with their diets are cost and calories. People want to know they are eating healthily while still staying below budget. This can be difficult sometimes as most healthy foods, like good meat and fruit, can be expensive. For your information, I have included a report on recipes, grocery stores, and tips on saving money and preserving foods.
Many people are not into having breakfast everyday in the mornings due to time being cut short. Eating breakfast in the mornings can cut down on hunger pangs and feeling tired later on in the day.
Here are some suggestions-
Avocado Toast
1 avocado ($0.49) at Sprouts
1 piece of toast
Lemon juice and pepper as needed
Avocados are loaded with potassium and fiber and are a great source of healthy fat to keep you energized during the day.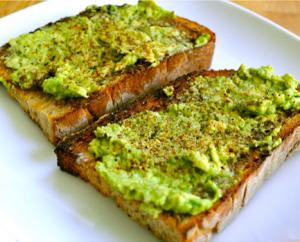 Egg Whites on Toast
Having a full egg everyday for breakfast can cause cholesterol problems (from the yolk), so opt for an egg white for protein and a piece of toast for some carbohydrates in the morning to keep you fueled for the day.
For lunch, packing a light salad or sandwich to bring to school or work is a lot easier than you think, follow the recipes below and you'll be good to go!
Turkey Sandwiches
Martha Stewart has a simple recipe on how to make the best turkey sandwiches.
http://www.marthastewart.com/317729/turkey-caesar-sandwich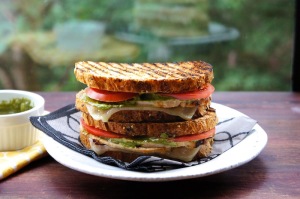 Caesar Salad
Purée minced garlic and anchovies, lemon juice, Worcestershire sauce, salt, pepper and 1 egg yolk; with machine running, slowly add 1/4 cup olive oil. Toss with romaine; top with Parmesan and croutons. For 49 other great salad ideas, click the link below.
http://www.foodnetwork.com/recipes/articles/50-simple-salads.html?oc=linkback
Sometimes people also have an issue with snacking. It is best to stay away from carbohydrates and stick to fruits when trying to find healthy snacks.
Here are some ideas—
 Smoothies
Here is a recipe for your average Strawberry Banana smoothie—
1 banana, 1 cup strawberries, 1/2 cup each vanilla yogurt and milk, 2 teaspoons honey, a pinch of cinnamon and 1 cup ice. If you're looking to get a little more creative in your smoothies, either click the link below for awesome recipes, or add in your own favorite ingredients!
http://www.foodnetwork.com/recipes/articles/50-smoothies.html?oc=linkback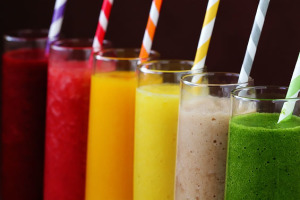 Strawberries, Blueberries, Raspberries
A personal favorite. Mix together your favorites for a light and healthy snack. The only problem that comes with this kind of snack is the expense. According to Whole Foods, here are the prices: $5 for a pack of Organic Raspberries, Strawberries and Blueberries.
A Twist on Apples and Peanut Butter
At first, I was just going to suggest the plain old classic of pairing apples and peanut butter. Then I stumbled upon this recipe from Whole Foods, which incorporates granola and chocolate chips into the equation. Yum.
http://www.wholefoodsmarket.com/recipe/apple-sandwiches-granola-and-peanut-butter
Cheese and Crackers
If you are craving carbs, cheese and crackers is the perfect snack. Brie can be purchased at $6 fresh, at your local walmart, and it goes well with crackers or even pretzels. This way, you can get in some calcium, vitamin B, and protein along with carbohydrates.
I hope you come away with some new breakfast, lunch and snack ideas to change up your average meals. Happy eating!